In partnership with Lynchburg area churches, we have opportunities to love and support Afghan refugees who are living at nearby Fort Pickett.
Though opportunities for service are currently open, due to the nature of this kind of work, it is important to know that they may change at any time.
There are 2 ways to get involved:
Families are in need of various types of goods, and needs change and may be updated, depending on what's been received.

We are currently collecting water pitchers and it is most helpful if we can collect all of the same kind. Click on a button below to order.
Pitchers can be ordered from other vendors, as long as they are identical in style (lid colors can be different) to the ones featured on these links.
In addition, with winter quickly approaching, we are collecting new or like new coats for all ages and genders.

You can simply purchase these items and drop them off at the global tables (outside the sanctuaries) at either Rivermont or College Hill. Or, you can order them online and ship to GCC using the following address:

Gospel Community Church - Global Outreach
1301 Rivermont Ave
Lynchburg, VA 24504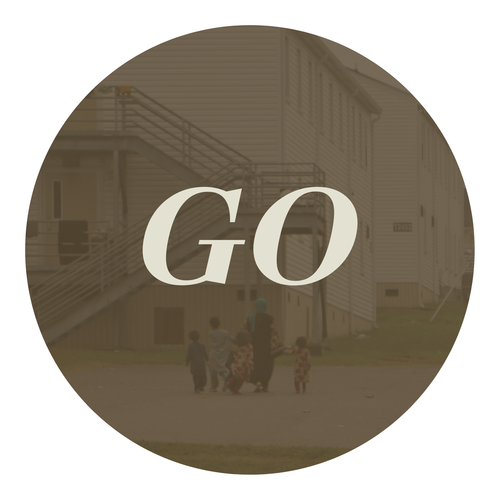 On specific Tuesdays and Wednesdays, we are sending teams to provide programming to families on base, including spending time with kiddos, organizing sports and games, and being involved in arts and crafts. Teams will leave around 10:30am and return around 9:30pm. More details will be sent to registered team members prior to departure. Additional dates may be added in the future.
In addition, in partnership with Heritage Baptist Church, we are sending teams to Fort Pickett to provide ESL classes on the base. These teams will travel to Fort Pickett M-F, and are gone from about 7:15am-4:15pm; finalized details will be sent to you the weekend prior to the day you serve. No previous ESL training or experience is needed, but it is helpful. There will be basic lesson plans and a leader of each group to help the team know what to do. If you are interested in participating with these teams, please click the registration link below and select the ESL team date(s) on which you'd like to participate and also click below to complete a background check form.
All trip participants must also complete a background check before receiving clearance to participate in the trip.